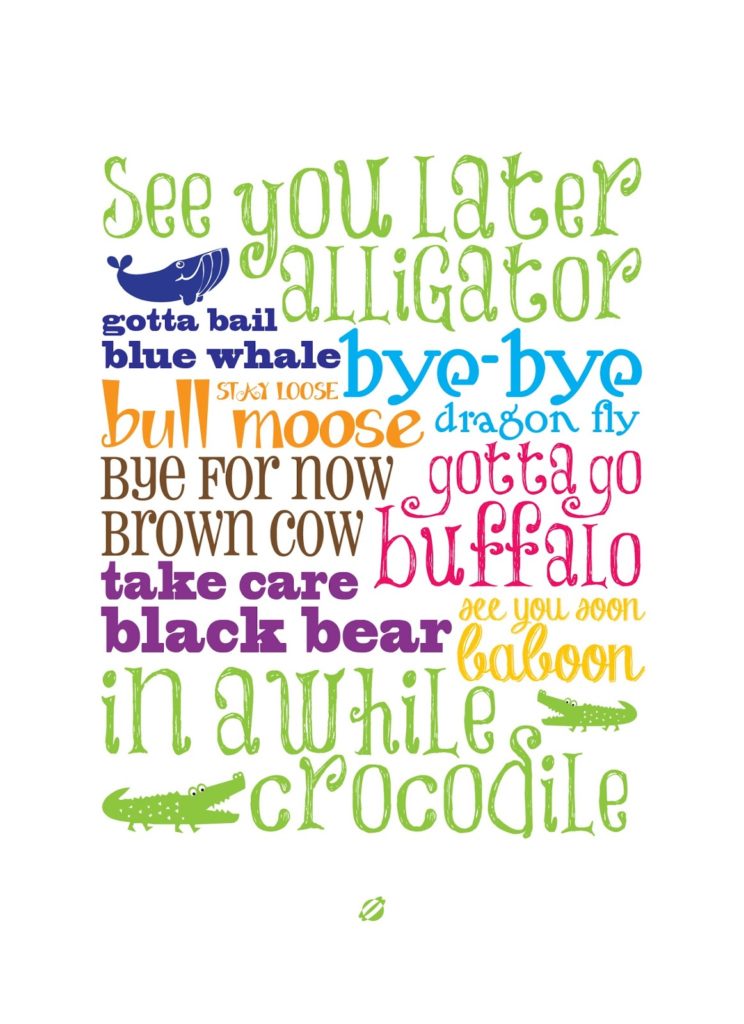 Recently I ran across a list of silly rhymes worth sharing. They are the beginning of a never-ending list kids could add onto and create their own silly rhymes of ways to say good-bye. Enjoy a smile, crocodile!
See you later…Alligator
Adieu…Cockatoo
After while…Crocodile
Better swish…Jellyfish
Got to dash… Succotash
Chop, chop…Lollipop
In an hour…Sunflower
Gotta run…Skeleton
Got to go…Buffalo
Bye, bye…Butterfly
Ciao, ciao…Brown cow
Better shake…Rattlesnake
Now, add a few of your own. Good bye…Apple pie!